Many cycling enthusiasts and newbies want to make cycling a part of their everyday life. However, due to your busy schedules, lack of time, or just being lazy, it is hard to incorporate a new passion even if you really want to. So, to help you out, we are here to share the best tips on how to make cycling an essential part of your day-to-day routine.
Best Tips To Make Cycling A Part Of Your Everyday Routine
Spending time riding your bicycle every day is a great hobby that can help your mind, body, and soul, not to mention help you reach those cardio targets we all set. Scroll down to discover the helpful tips which can help you to make cycling a part of your daily life:  

Start cycling daily, even for 5 minutes  
During the initial stage or when you are getting started with cycling, try riding for a few minutes around your home. After a few days, you can increase the total riding time. Begin with easy, attainable goals to start creating a routine. Remember to make a plan for cycling which matches your time and lifestyle.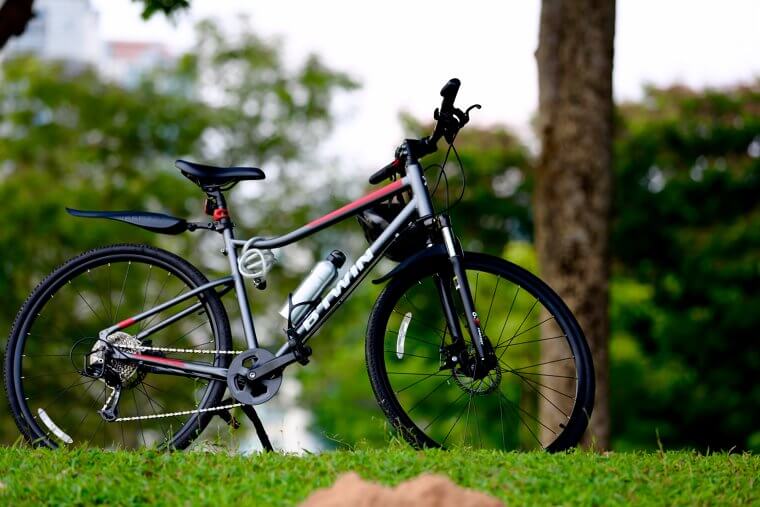 There is no need for cycling to faraway places 
You do not have to ride for several kilometers on your bicycle. First of all, you can start cycling in your neighborhood. Your primary objective is to incorporate and get used to cycling every day. So, keep your focus on that rather than cycling to faraway areas. 
Buy cycling accessories 
Many people become excited when they buy new things. Besides that, they are more likely to spend more time with these newly purchased items. Due to this nature, it is advised that you acquire essential cycling equipment such as a helmet, elbow pads, cycling shoes, a water bottle, and comfortable clothing. Being safe while riding will definitely help ensure that this hobby becomes a routine. 

Keep your helmet and other accessories within eyesight 
It is best to keep the cycling accessories where you can see them clearly. Sometimes, you might forget to follow your routine, and during those times, these accessories will act as a reminder. Due to this reason, you have to keep them somewhere you often stare. For example, near your vehicle keys, TV shelf, shoe rack, and more.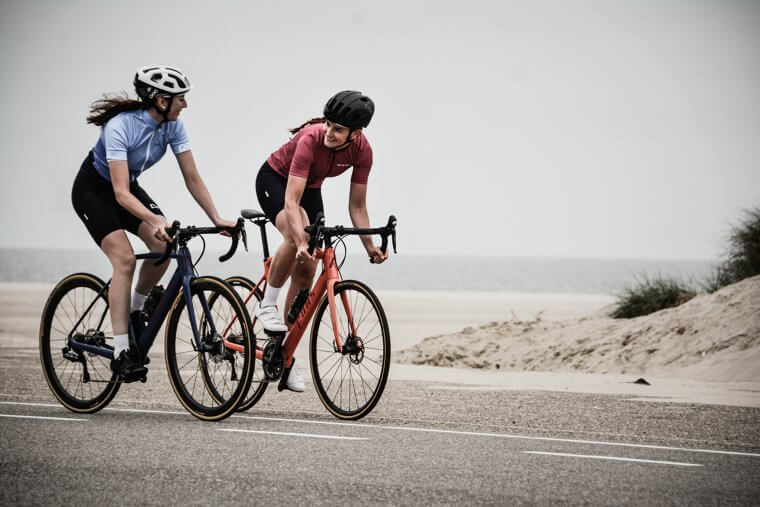 Make sure to ride in a comfortable seating position 
One of the common reasons a few people tend to miss their cycling routine is muscle pain and exhaustion. You should never crouch your shoulders while riding your bicycle. You can turn your head from time to time to avoid neck muscle pain.  Taking care of yourself while riding and not overextending will make it possible for you to cycle every day without needing to worry about hurting yourself. 

Get to know if there are any cycling tracks near your location 
If you find any cycling tracks or trails near your home, you can go there alone or with your peers to get some leisure time. A track or trail you fall in love with is great motivation and you may find it is the magnificent scenery that calls your name when you wake up in the morning - helping to motivate you to keep up your routine.

Join cycling clubs or camps 
There are numerous cycling clubs and communities in the world, you can join the one in your locality. Similar to a walking rally, some industries host cycling events, camps, and more. Besides that, a few NGOs show support to a particular cause by cycling throughout the location. Having people relying on you or expecting you to show is great motivation to get back on that bike! 

Run errands and spend family time cycling 
If you need to buy some things from a nearby convenience store, instead of walking or going in your car, try hopping on your bike.