Sailing through the windy waters of the ocean is one of the most common bucket list things. But, your dream could become a nightmare if you get seasick. In this article, we will tell you the top tips on preventing seasickness so that you can make the best out of any boat trip you find yourself on. 
Best Tips On How To Avoid Seasickness 
Seasickness is the outcome of a complicated physiological reaction to movement. Make sure to follow the tips below to help you prevent seasickness so you can hop on that boat with confidence and a smile. 

Take medicines for seasickness
At present, numerous pills are easily available which can prevent and treat seasickness. Antiemetic drugs are a popular medication for nausea and these are commonly known as Bonine or Dramamine. You need to have a prescription from a certified doctor to buy some antinausea medicines so it is advisable to speak to your family doctor and ask what they recommend for you.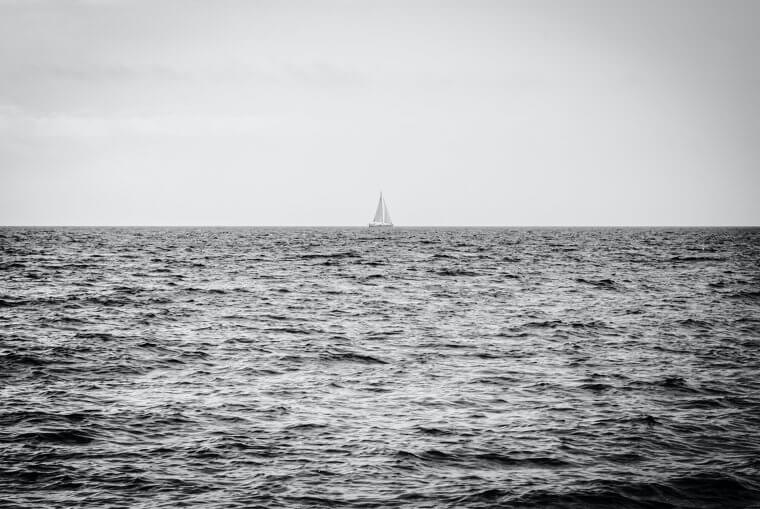 Ginger and peppermint 
In general, ginger is a prominent natural remedy for seasickness. So, you can eat or drink ginger-made products such as ginger tea, ginger candy, ginger capsules, and more. Next, we have peppermint, which is known to have soothing effects on your stomach. You can find purchase mint leaves or mentos (mint-flavored candy) for the same results. 

East some light food 
You can munch on some light and bland foods like bread, crispy chips, pretzels, and others. It is best to eat some food rather than traveling on an empty stomach. Sometimes an empty stomach is what is actually causing your nausea to begin with. However, be cautious not to eat in excessive amounts as too much food can have the same effect. 
Feel a cold breeze 
If you are feeling nauseous or seasick, it is best to go to the front balcony to have some fresh air. The fresh breeze can help to ease your mind and lessens the chance of seasickness. If possible, you can also sit in the cockpit near the captain. Just stand on the open deck, and enjoy the ocean view while the fresh ocean air passes around you. 

Stand facing the travel direction
While traveling on a boat, make sure not to sit or stand facing the opposite direction of the journey. If the boat is moving in a southern direction, sit facing the south.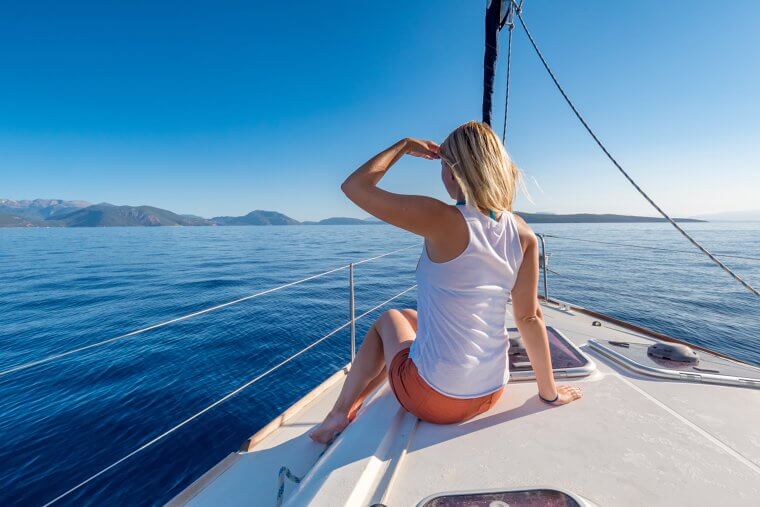 Book a room at the back of the boat and close to the waterline 
The swaying, the ups, and downs, the unstable movements are all felt less if you are at the back of the boat, closer to the waterline. Make sure to select the room that has a window from where you can watch the waterline - which is an age-old trick for combatting seasickness. 

Avoid things that may cause nausea
Nausea is an early sign of seasickness. The things which make you nauseous are very similar if not identical to those that will lead to seasickness. Try to avoid consuming fatty foods, spicy snacks, heavy meals, and highly acidic foods. If someone is throwing up due to seasickness, make sure not to stay in their surroundings. Besides that, stay far away from noxious smells. 

Do not read a book or scroll down your phone. 
If you are vulnerable to seasickness, it is better not to read a book while traveling. Besides that, when you are on the boat, do not spend too much on your phone because it will make you feel nauseous. 

Final Word 
Many people often suffer from seasickness when they are traveling on a large cruiser or even a small fishing boat. However, you can avoid suffering from seasickness by relying on the above tips, which are tried and true methods that many claim to be very effective.