The USA is a dream destination for people across the globe, and it has various gorgeous sites due to the topography of the large continent it sits on. 

Cities are common tourist destinations but the nature and sites across the country leave people breathless. The cold breeze of mountain air, the creatures surrounding the lake, beautiful plants or trees larger than buildings are just some of the things that have people flocking to the country. Now, if you want to know some of the most beautiful lakes in the United States that will undoubtedly satisfy your wanderlust, then this article is for you.

So, without further ado, let's get started.
Grand Teton National Park 
It is cited as the best wilderness reserve in the country. Extraordinary wildlife, Teton range, alpine terrain are some of the reasons why you should visit there. This location is equipped with a beautiful lake that has a mind-blowing opaque turquoise hue. 

Moreover, the Grand Teton National Park has over two hundred miles of trails! You can float through the snake river which will really allow you to understand the serenity of this place. Teton Glacier is another thing you will love about this place. Also, the color of the Teton glacier is rock flour which will increase your excitement for it.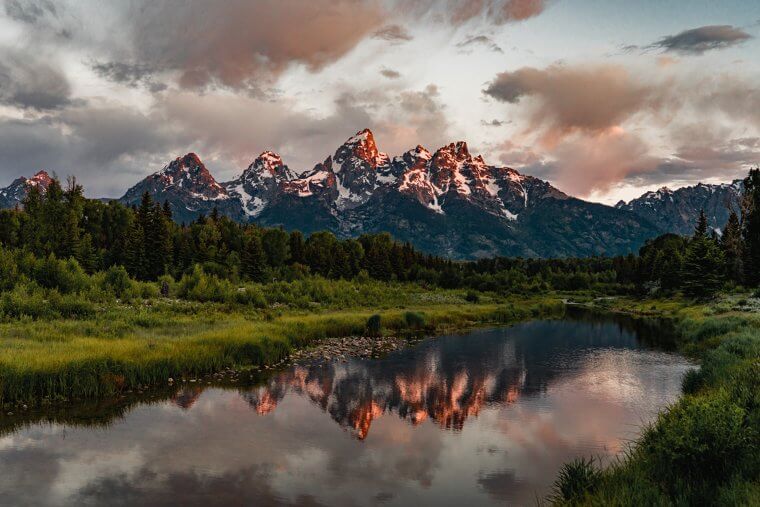 Yosemite National Park 
Yosemite National Park is majorly known for its waterfalls, deep valleys, ancient giant sequoias, and nearly 1,200 square miles of nature. Furthermore, this region is densely packed with lakes, rivers, and reservoirs, allowing you to witness a wide range of natural phenomena. 

It is the best place for camping as the mountain top views will give you goosebumps. It has several lakes and the most accessible among them is Tenaya lake which is the best place for a picnic as well as swimming. Looking for the most scenic lake? The most beautiful lake is the mirror lake that got its name as you can actually see a crystal clear reflection when looking into it. 
Lake Powell 
Lake Powell is the second-largest man-made reservoir on the Colorado River in the United States. It is one of the major vacation places with over two million people visiting every year. 

The place looks just like a Jurassic World shooting set or another planet on earth. Its Rainbow bridge is the largest naturally occurring bridge and the best part about this lake is that you can swim in it as well.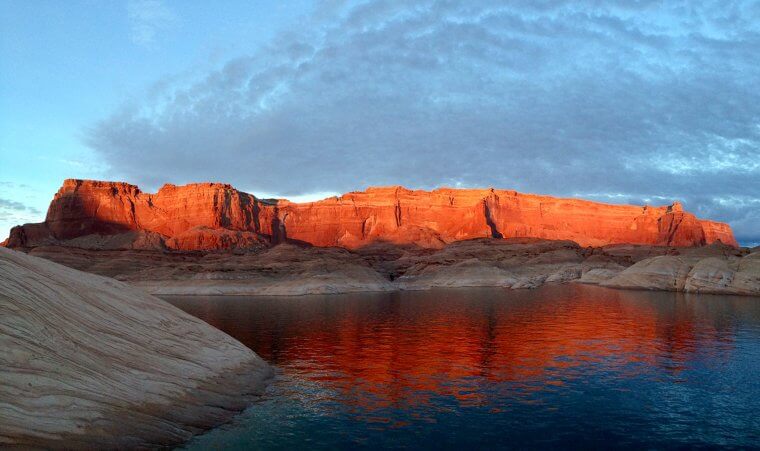 Lake Tahoe
Every season, whether summer, winter, or fall, you will find this lake crystal clear, and the air surrounding it smells so good people keep coming back for more. Stateline, Tahoe City, Incline Village, and South Lake Tahoe are all cities surrounding the lake making it easily accessible and accommodations are not difficult to come by. You can also enjoy rock climbing, hiking, snowboarding, and partake in various water sports. 

Bonneville Salt Flats
These salt flats are one of the most beautiful and unique sights to look for. It will fulfill your cravings for nature's beauty. However, this lake is not suitable for swimming due to the salt content in the lake. The entire area is an ancient remnant of Pleistocene Lake Bonneville - the biggest of all salt flats located west of the famous Great Salt Lake.

Conclusion  
Now, these are the list of Prettiest Lakes in the USA to Feed Your Wanderlust. You will surely love them if you go there. Besides their beautiful views, you can also swim, fish and play water sports in them. If you want to relax and let go of your worries, let these lakes do their magic.