Traveling is fun and exciting. Relaxing at a place away from the monotony of life and spending time without having to worry about work is why we work in the first place. But true relaxation comes when you reach a destination without any stress. Booking a flight and boarding a plane while continuously worrying if you packed everything correctly is no way to travel. 

Entering the airport threshold, checking in and boarding is a source of worry for many. If you plan on traveling around the world frequently, you need to understand that it does not need to be worrisome. If you follow some of the tips mentioned below, your airport experience will be smoother, and you can begin all of your trips on the right foot.  
Book Early
Rather than looking for any available flight at the last moment, have your pick of the seating and choose a time comfortable for you. Booking early gives you enough time to plan everything that needs to be done before you take off. Rather than getting stuck in a middle seat and having an unpleasant experience, try booking your flight in a timely manner.

Plan your Outfit
Your outfit when you go to the airport should be cozy. Since you will be sitting in a single place for hours, wear clothes you are comfortable in. Another good strategy is to wear layers. The airport and the airplane can either be too cold to bear or too hot. If you are wearing layers, adjusting to the temperature change becomes easy.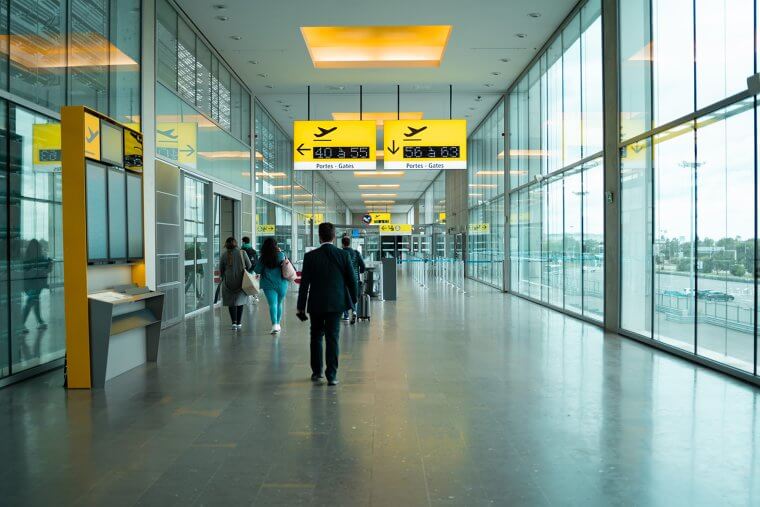 Remember your Parking Spot
If you are planning to park at the airport, you need to remind yourself to take note of your parking space. Either take a photo or write it down somewhere. The high of your vacation will not take long to wash off if you start worrying about where you parked your car. 

Check-in Beforehand
Rather than waiting in line and increasing your frustration, check-in online. Most airlines allow you to check-in, online, about a day or 24 hours before your flight. It also gives you an opportunity to choose a seat in case you were not assigned a seat number when you booked your flight. 
Carry an Empty Water Bottle
Remember to carry an empty disposable water bottle with you. After getting cleared through security, you can refill it at the water fountain. If you forget and get thirsty, the other option is to buy the overly priced water at the airport. Save yourself some money and pack a bottle in your carry-on.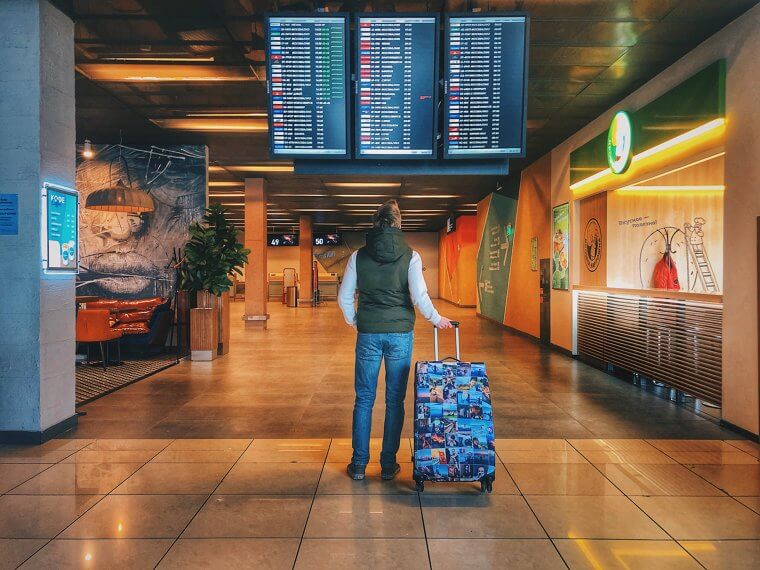 Separate Spot for Laptop
When going through airport security, they almost always demand to check your electronics. If you packed your laptops within the depths of your luggage, unpacking everything can be unpleasant. 

Make sure you pack your laptop in a pocket which can easily be opened so you can easily take it out and put your laptop back without the hassle. It will save time and make your airport experience go much smoother. 

Portable Charger is a Must
Airports now have charging ports, but almost always, they are already occupied with people. Even if you find a charging point, you would have to keep standing near the port and that is if you have the right adapter. If you carry a portable charger, you do not have to rely on airport charging points and can charge your phone whenever and wherever. 

Make your Luggage Distinctive
It happens all the time where luggage bags get mixed up. Confusion is no one's friend. Avoid this mix-up by adding a distinctive mark or tag on your luggage. It can be a ribbon or a funky sticker. It will also help you in finding your luggage more easily. 

You can also snap a photo of your luggage before checking it in. In case you lose your luggage in transit, locating it would be far easier if you have a picture and tracking number for reference.