Today's generation mostly know Vincent Willem Van Gogh as a prominent Dutch post-impressionist painter. Undoubtedly, he is one of the most influential people in Western art history. In just ten years, he developed around 2,100 works of art with about 860 oil paintings. Plus, he made many of those paintings in his last two years of life. 

Though Vincent Van Gogh is a famous painter presently, he sold only one painting in his entire lifetime. He had a mental illness, cut his ear by himself, and committed suicide when he was just 37.  
Vincent Willem Van Gogh: Early Life And Career 
On 30th March 1853, Vincent Willem Van Gogh was born in the Netherlands. He was determined to become an artist in 1880. Van Gogh shifted to Paris in 1886, where his younger brother Theo lived. 

Theo was an art dealer who backed him financially and introduced Van Gogh to various artists, such as Paul Gauguin, Camille Pisarro, and Georges Seurat. In 1888, Van Gogh moved to a rented yellow house in Arles. 

Gauguin stayed with him in his home, and they started painting together for about two months. But, after moving in they began to quarrel, often be heard yelling at each other, and eventually, their relationship deteriorated.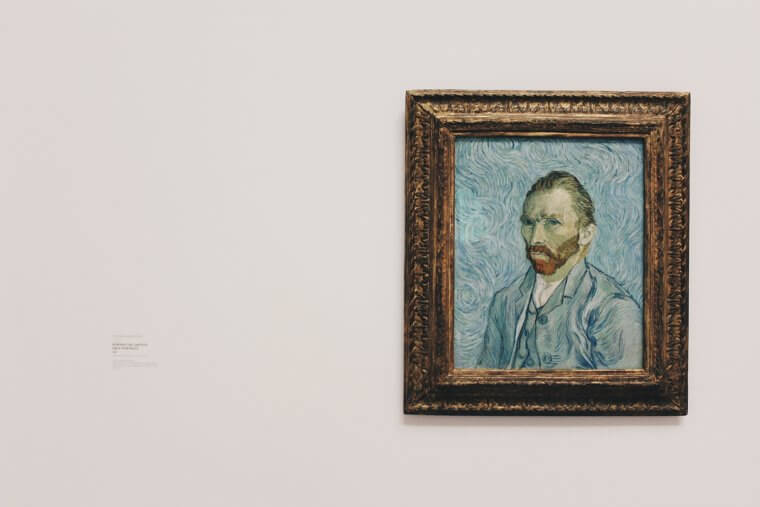 How And Why Did Vincent Van Gogh Cut His Ear? 
On the 23rd of December, Van Gogh and Gauguin had a big quarrel. Van Gogh took a knife and cut his ear lobe. After this incident, Van Gogh was sent to the hospital in Arles by police, who discovered his house covered in blood.

Till now, we have learned the most widely accepted explanation of why Van Gogh cut off his ear. However, Martin Bailey insists in his new book that the above reasons are not entirely correct. Below we will learn the Martin Bailey version of why Van Gogh cut his ear.

Van Gogh received the money from his brother and a letter that contained the news of Theo's marriage. Historians suggest that Van Gogh might have been troubled with this marriage information. Van Gogh might have thought that he would lose his close relationship with his brother and financial source as well. 

On the same day, Van Gogh had a heavy argument with Gauguin. It is because of these two reasons, it is assumed that Van Gogh cut off his ear, which he later gave to Gabrielle Berlatier, an 18-year old girl who was working as a maid in the brothel. 
How And When Did Vincent Van Gogh Die? 
When he was discharged from the hospital, his yellow house was already cleaned by his friend postman Joseph Roulin. Van Gogh's plan of making "Studio of the South" in Arles was destroyed after the incident on the 23rd of December. He also discovered that no other painters would work with him after the incident.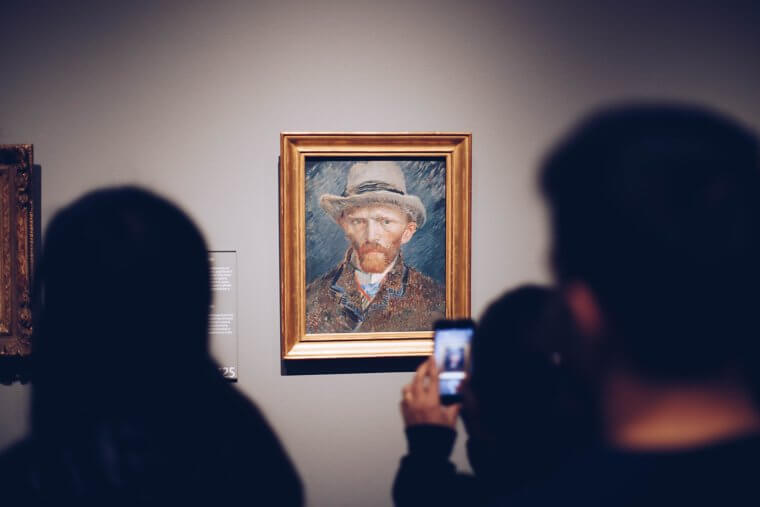 The postman Joseph Roulin got a transfer to Marseille on the 21st of January. With that, Vincent Van Gogh's condition worsened because his neighbors were also ignoring him. Local kids taunted him by calling him a crazy man and peeking through the yellow house's window-sills. 

During early February, Van Gogh suffered another mental health incident. The police took him back to the hospital and kept him isolated in a private cell. But, 30 residents signed a request to the mayor saying that the artist should be imposed to an asylum. 

Van Gogh evacuated the city and willingly went to Saint-Paul-de-Mausole asylum in Saint-Rémy in May 1889. However, after 15 months, when he was 37, this world-famous artist shot himself and died on the 27th of July, 1890.