Shopping for many is a stressful endeavor. In the past, we used to go to the mall and walk around to find our clothes, shoes and the like. We would try them on and make sure they fit before we purchased anything. Now, with the advent of technology and recent events, shopping online is increasing in popularity. 

Buying groceries and daily needs online are hassle-free, but when buying clothing online, the only concern before clicking the item to add to the cart is whether or not the item will fit. To avoid this problem, there are several tricks that a person can follow so that you can order an outfit online and be certain that it will fit you perfectly.  
Measure Yourself Well
The first thing to do before you shop for clothes online is getting out your measuring tape and take your body's measurements. For the utmost accuracy, it is better to take these measurements without any clothes on. Once you've jotted down all relevant measurements, you can actually compare the measurements with the size charts many online retailers provide below each product to help you determine the perfect size.

Many applications and websites can actually help you determine which size would be a perfect fit for your measurements. Just visit the website, provide your measurements, and it will let you which retailers have sizes for you and what size that is.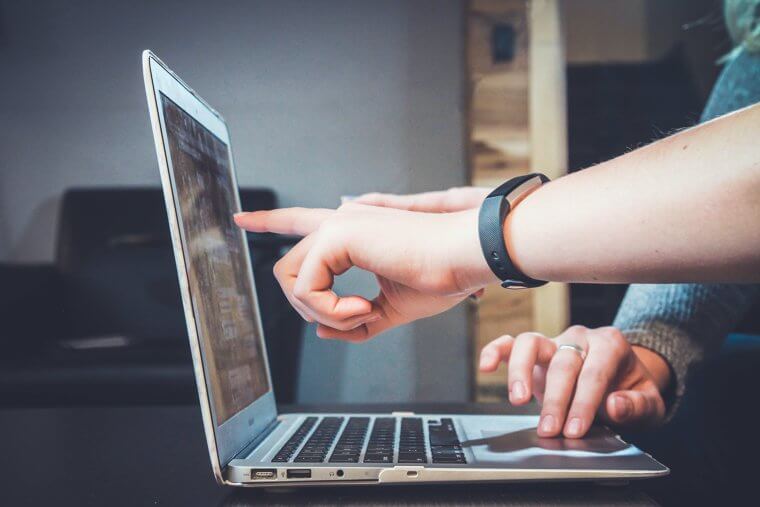 Augmented Reality
Worried it may not look good on you or the color won't work for your skin type? Try out augmented reality. This is where a computer-generated image is projected onto your screen. It basically takes your face and body type and places the item of clothing on top of it so you can get an idea of what it would look like on you.  Some makeup brands use this technology, where if you like a shade of lipstick and click on Try now, it shows how the shade looks when applied. 

The same trick is applied to online shopping as well. This helps the viewer decide on how the outfit looks and how it fits on the user.

Go Through the Return Policy
After checking all the measures and taking all the precautionary measures, there are chances that the measurements could go wrong. It is always important to check the return policy. Many online retailers make it easier than ever to return items that do not fit so you can even order more than one size and send the rest back.  
Choose Familiar Retailers
In order to avoid any measurement-related blunders, it is better to choose items from retailers you already know.  that you already know your sizing for. Looking to purchase a pair of shoes? By choosing a brand you already know, it is easy to check the size of the same brand shoe in your house and buy accordingly.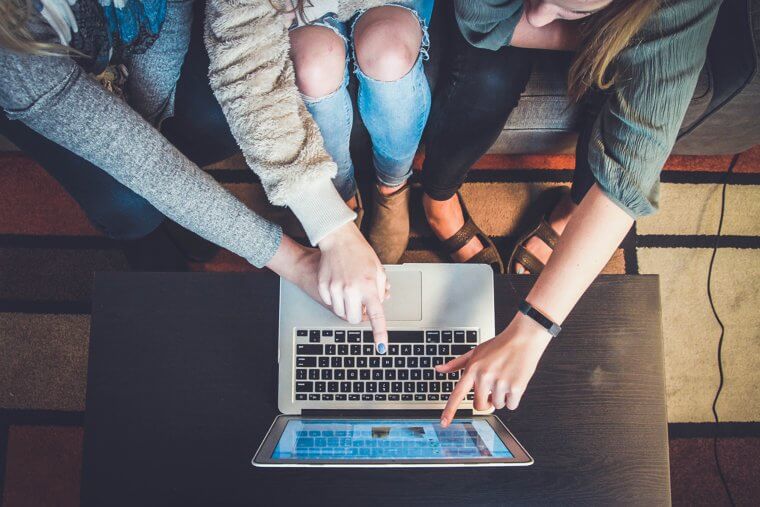 Order Custom Made Clothing
Some sites and brands ask you to provide the measurements and will feed you options accordingly. This can either be a company that creates the clothing specifically for you or fashion sites that ask for your dimensions and their algorithm matches the inventory they have that will fit. Similar to a personal shopper, the sites will attempt to understand your style, size, likes,  and dislikes and tailor their options accordingly. And who doesn't want a personal shopper in their living room? 
​
Don't forget your Favorites
One last and the most important thing to do is when you find the clothing or a dress that fits you perfectly, make a note of the brand's name and the size you have purchased. This will help you succeed in online shopping now and in the years to come!